St. Vincent de Paul Parish and School
Groundbreaking

March 16, 2008


Go to the next page.


The parishioners process from the church to the field after Palm Sunday Mass.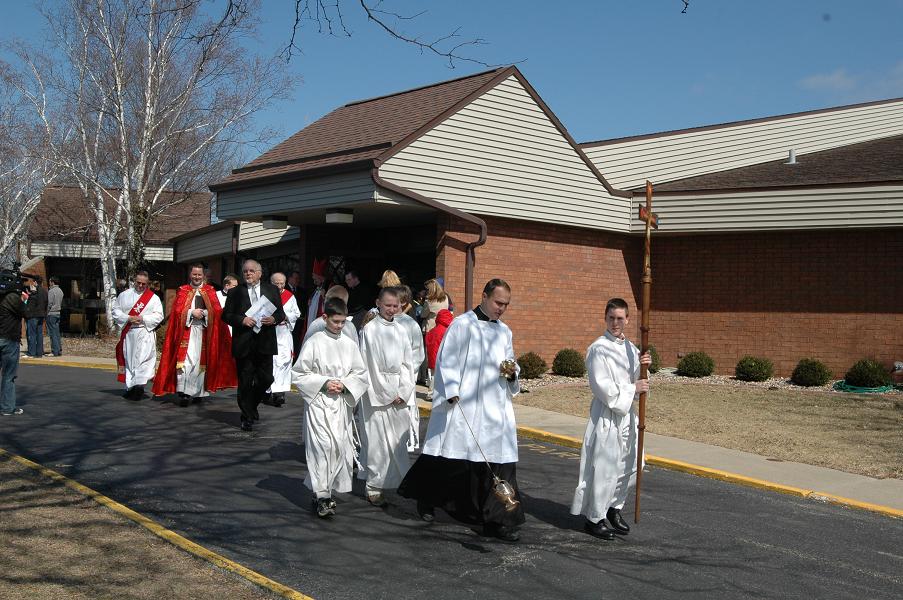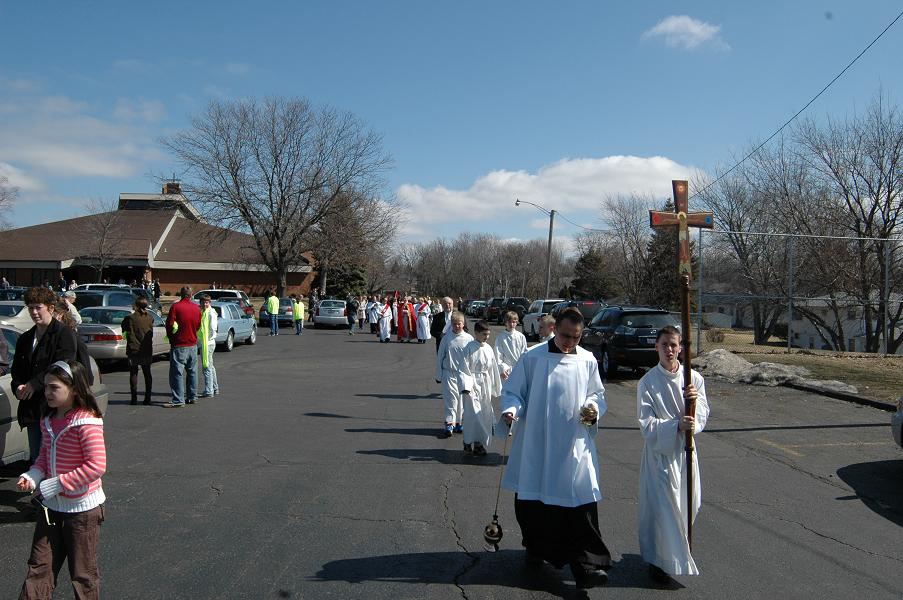 Fr. Gray leads the procession with the deacons.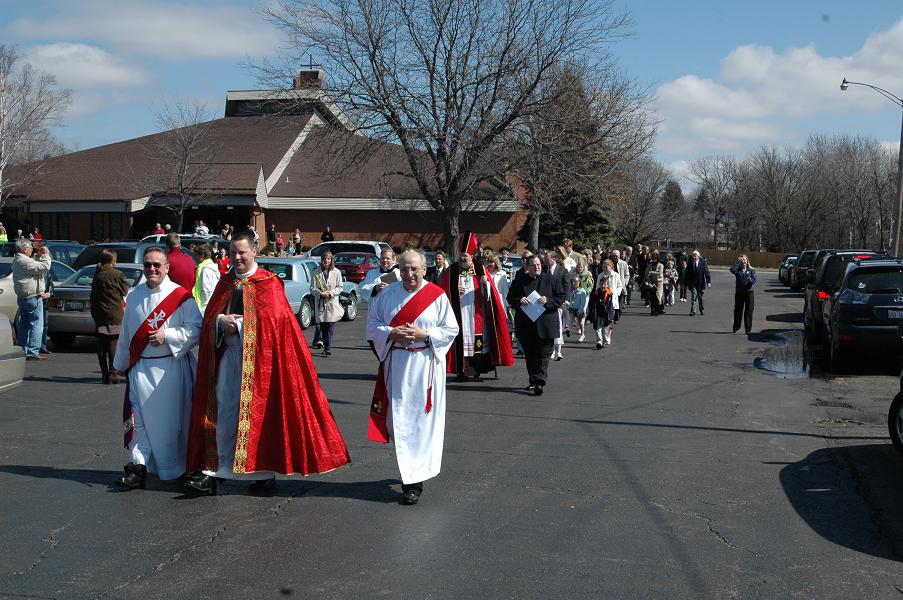 Bishop Jenky follows in procession with Fr. Don.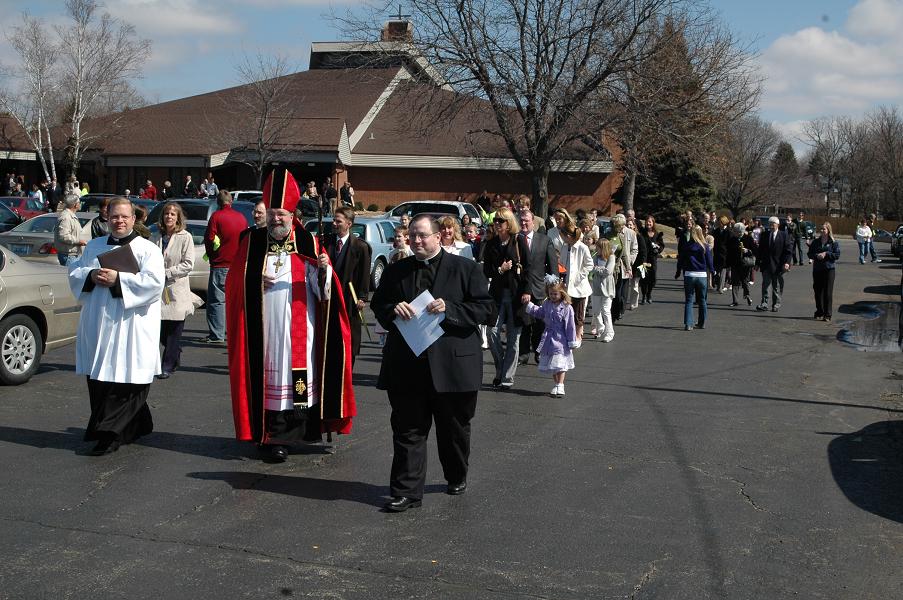 The ten gold shovels are ready for the ceremony.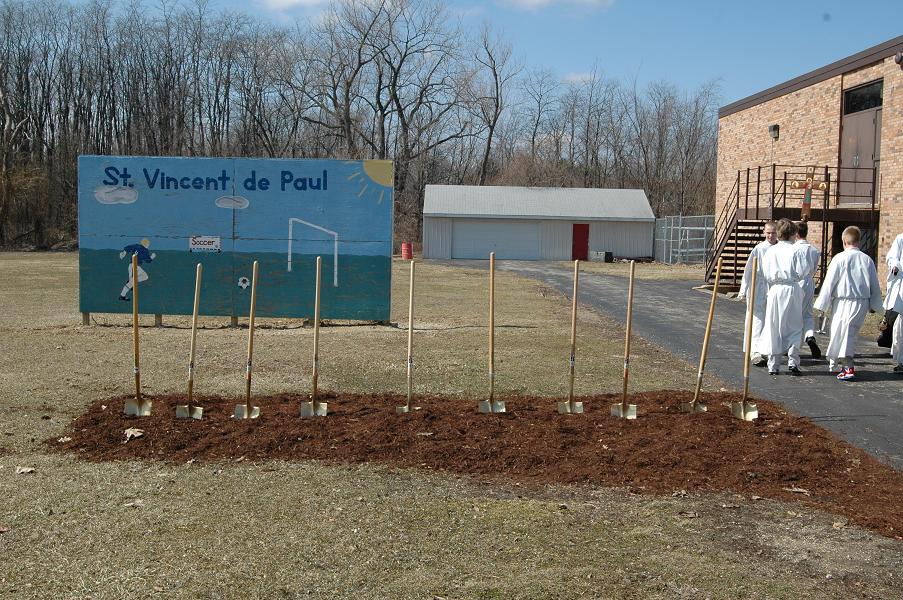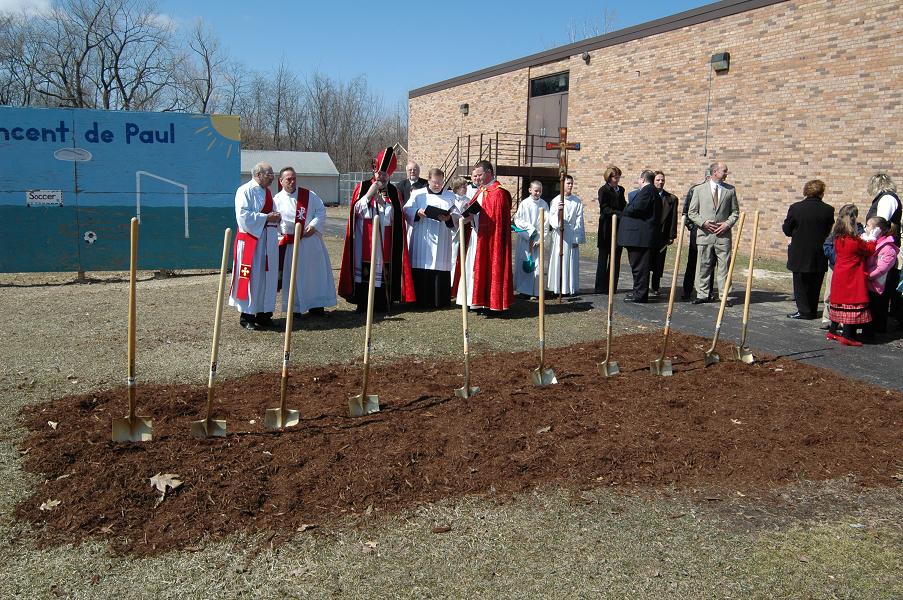 The Bishop begins the prayers over the building site.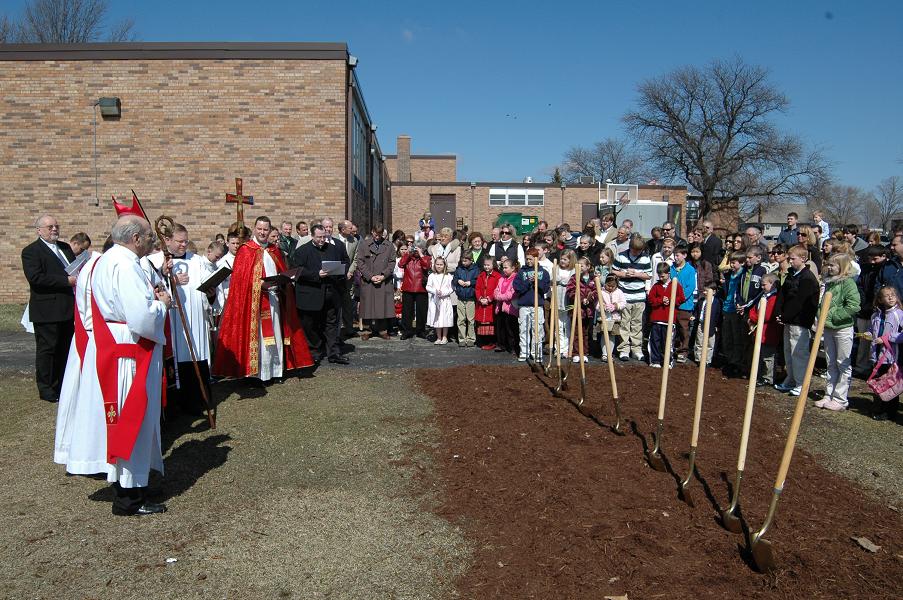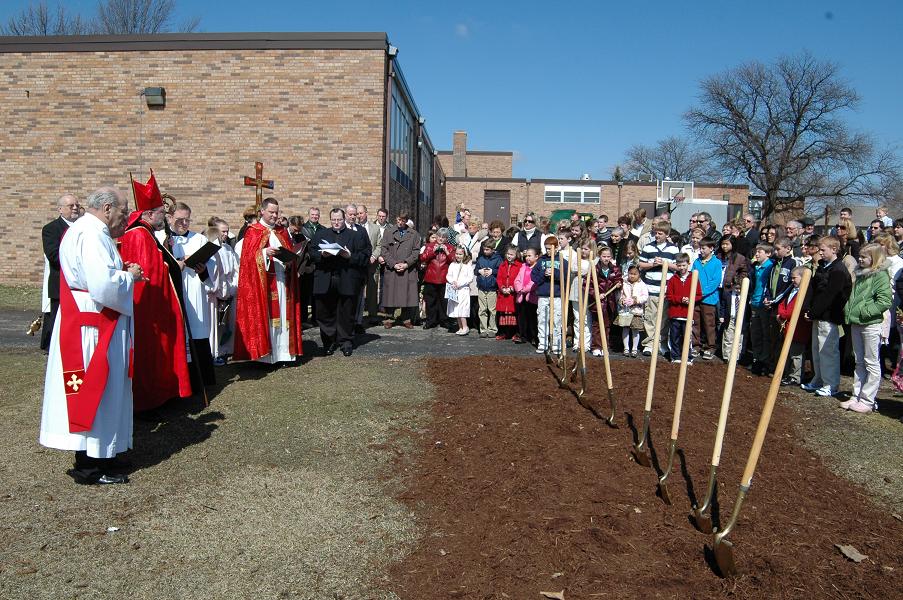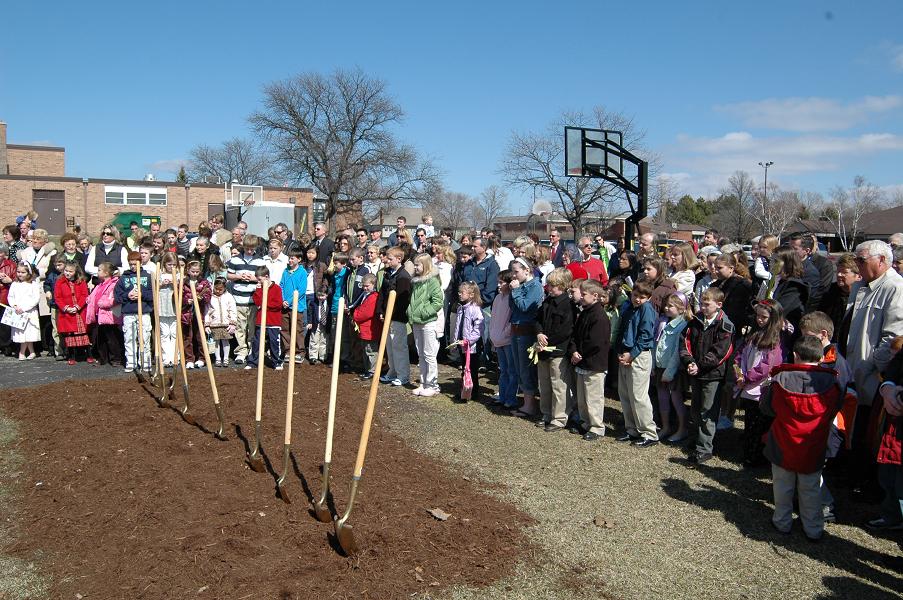 Fr. Don leads the intercessions.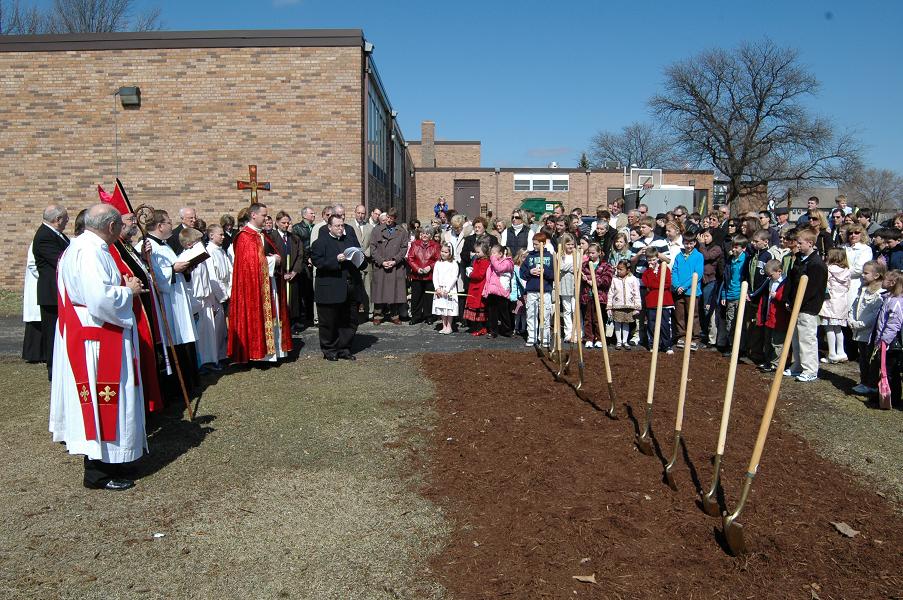 Go to the next page.